The professionals of Vista Psychological & Counseling Centre provide decades of experience to those they serve and are now in their 14th year of serving Stark County. Their goal is to provide the highest quality adult, child, and family mental health care. Their experienced team provides individual, couple, family, psychological testing, consultation and group psychotherapy and counseling services to meet the needs of those seeking services.

At Vista Psychological & Counseling Centre, we strive to deliver quality mental health services.

To learn more or request a consultation, please call us today at 330 244 8782.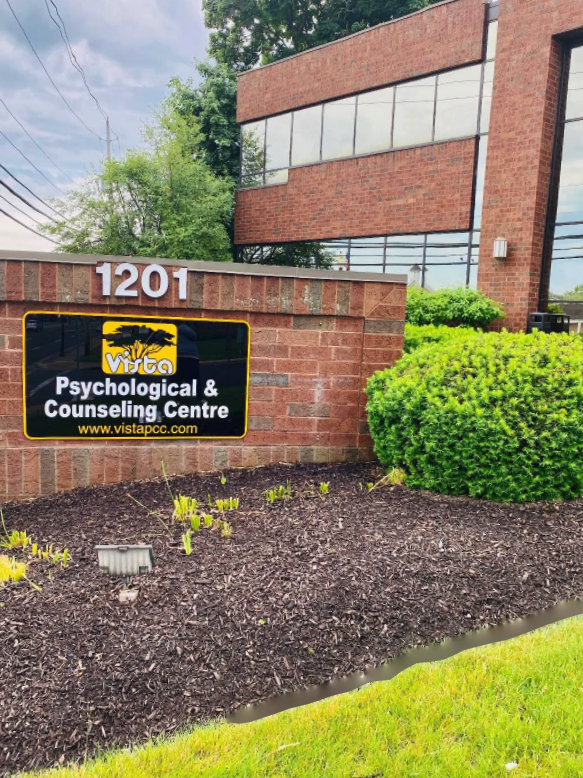 1201 S. Main St., Suite 100
North Canton, OH 44720
330 244 8782
Check out our 2022 No Surprise Act Policies and procedures flyer.

Looking for a quick overview of our staff?

Getting married? Consider our premarital services.
Need mediation and high conflict resolution? Consider our services in this area.
Going to College? Student services evaluations are available.
If you have trouble falling asleep, staying asleep, or waking up too early in the morning, check out our sleep program.

Your child having difficulties in school? Our School Program applies expertise in mental health, learning, and behavior to help children and youth succeed academically, socially, behaviorally, and emotionally.

The Live, Local and Relevant Workshop Series was conceived from a need to keep in contact with fellow clinicians in the community and have a moment to gather away from the day to day of seeing clients in a professional atmosphere, network with one another, and to address topical and relevant issues faced by service providers.
Ohio Counselor, Social Worker and
Marriage and Family Therapist Board
77 High St., 24th Floor, Room 2468

Columbus, Ohio 443215-6171
Phone: (614) 466-0912
www.cswmft.ohio.gov
Ohio Board of Psychology

Vern Riffe Center for Government and the Arts

77 S. High Street, Suite 1830, Columbus, OH 43215-6108
Phone: (614) 466-8808
www.psychology.ohio.gov